After the recent wild stock market swings in China, Europe and the United States, it can all feel even more bewildering. But it's easier than you might think to "boldly go" where many others like famed investor Warren Buffett have gone before.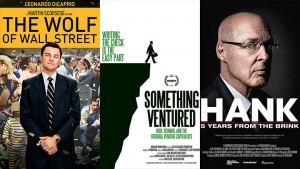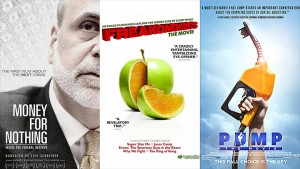 by: Heather Long
There are a lot of ways to learn about stocks, bonds, hedge funds, real estate and more. Many start by reading Buffett's annual letters (he's written 50 of them now) or picking up a copy of "The Intelligent Investor" by Benjamin Graham, a book first published in 1949 that is viewed as almost sacred advice. We also suggest checking out CNNMoney's Money Essentials guide.
But you can also learn a lot about investing and economics by simply lounging around watching Netflix. The next time you're in need of a late-night or weekend Netflix fix, consider these films:
1. "Money for Nothing" (2013)
This documentary is a crash course in Economics 101 and Investing 101. The focus is on what the heck happened to cause the 2008 financial crisis and Great Recession.
2. "Something Ventured" (2011)
You learn about the rise of companies like Intel, Atari and Apple. At only an hour and 25 minutes, it's a must-watch documentary for anyone planning to start a company or buy tech stocks.
3. "Freakonomics" (2010)
If you have 15 minutes to burn, watch the opening of this documentary. It's all about what you should know when buying or selling a house.
4. "The Wolf of Wall Street" (2013)
Based (loosely) on a true story, the film follows the life of one of the most infamous Wall Street swindlers of all time: New York stockbroker Jordan Belfort. This film serves as a valuable reminder to beware of so-called "penny stocks."
5. "Hank: 5 Years from the Brink" (2013)
Everyone likes a good biography. This documentary looks at Hank Paulson, the former head of Goldman Sachs who became U.S. treasury secretary at the end of President George W. Bush's time in office.
6. "Pump" (2014)
Oil, oil, oil. It's a key driver of U.S. economic and foreign policy. This intriguing documentary takes you from the rise of American oil barons like John D. Rockefeller in the 19th Century all the way to oil's boom and busts.