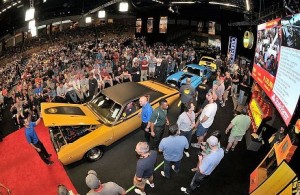 It's addictive to click through eBay's online auctions of classic cars. But that whets your appetite for seeing the actual metal in person at a car auction. You don't have to be a serious car collector to love these places. Think of them as giant open-air museums full of classic cars, hot rods, and exotics that rarely appear in public.
Over the past couple decades, the number and size of these events has exponentially increased, with different auction houses catering to unique types of buyers. Barrett Jackson's Scottsdale, Ariz. auction is where you'll see celebrities watching their classic Fords and Chevys cross the block, while the Mecum auction in Kissimmee, Fla. is the place to go for muscle cars. If Ferraris are your thing, the Gooding & Company auction in Monterey during Pebble Beach week is a don't-miss event.
"My favorite auction is Dana Mecums's Original Spring Classic sale that takes place each May at the Indiana State Fairgrounds in Indianapolis," said Classiccars.com editorial director, Larry Edsall. "In addition to the cars, there's the amazing art deco architecture of the fairgrounds' buildings, and some spectacular lighting for photography as the sun filters through high windows early in the morning and late in the afternoon as for the cars."
Edsall recommends that first-time sellers start with a smaller event.
"My advice for people buying or selling for the first time would be to consider smaller sales, such as one of Mitch Silver's auctions out west or one of the Leake family's sales in Oklahoma or Texas," where there's a lot less pressure than at some of the larger sales," he said. "Also be aware that there are buyer's and seller's fees, much like when you buy or sell a house and have to pay the realtor."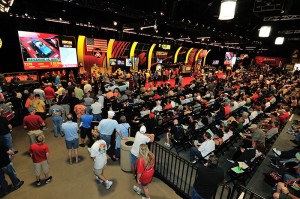 To read more visit: http://www.ebay.com/motors/blog/top-auctions-for-seeing-classic-cars-cross-the-block/